Sign up for our
newsletter
Team

CEO

Andrey Smakhtalin
Deputy CEO for Construction

Mr Smakhtalin has two university degrees and more than 10 years' experience in the real estate sector. He previously worked for RDI Group, Domostroitel, and Stroymetresurs. In 2008, he was awarded a Medal for Work and Diligence by the Governor of the Moscow Region.

Igor Sheremetyev
CFO

Mr Sheremetyev has over 12 years of managerial experience in finance, economics and law. He has worked in major international companies such as KRAFT Foods Moscow, KRAFT Foods Global Head Office (London), ORKLA Group, and VISA International.

He holds a Planning Engineer's degree in the field of contract law.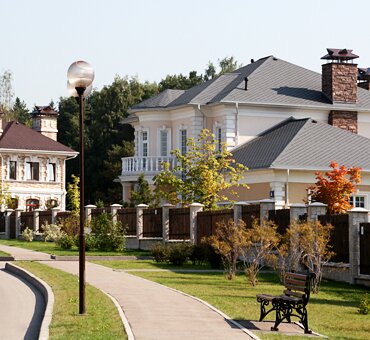 Pavlovo
A deluxe-class, low-rise residential communuty of 69 ha with well-developed physical and social infrastructure in Moscow Region's Istrinskiy district, just 14 km from the Moscow Ring Road and only 4km from the Novorizhskoye highway, neighbouring Velednikovo village.